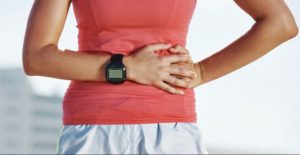 We've talked, before, about digestion. Here's another piece that's equally important. According to one of our experts, up to 80% of people do not absorb nutrients well. Nutrients, often, are not absorbed due to buildup of waste material in the colon.
You want to gently break loose the deadly fecal matter that is impacted on the colon wall. You want to mildly, cleanse and detoxify the colon without destroying the friendly intestinal flora. This is a VERY big deal for our health!
What you don't want is chemical laxatives that allow everything to "slip" through and weaken the colon because it loses muscle tone. These products also can cause dehydration and electrolyte imbalance. (we recently had an 89 year young client who heard this from his doctor-after his colonoscopy: "I wish all my patients had colons like yours. It's that of a 20 year old!"
Don't know about you but I want to hear this too!