Harvard School of Public Health reports: The average person is exposed to more than 100 chemicals from cosmetics, soaps and other personal care products before leaving the house in the morning. While people assume these products are safe, most of these chemicals have not been tested and are largely not regulated. Even known carcinogenic and disruptive chemicals have been used in formulas and ingredient labels can be misleading, leaving even the savviest consumer in the dark.
How can this be? According to the FDA, law does not require cosmetic products, other than color additives, to have FDA approval before they go on the market. Who is responsible for the safety of cosmetics? It's companies who manufacture cosmetics. They have the legal responsibility for the safety of their products.
FDA requires specific tests to demonstrate safety of their ingredients but THE LAW DOES NOT REQUIRE COMPANIES TO SHARE THE INFORMATION WITH THE FDA. Do cosmetic firms need to register with the FDA or have a license to operate? NO. It's an honor system in an age of questionable honor. Sometimes they get caught in their lies.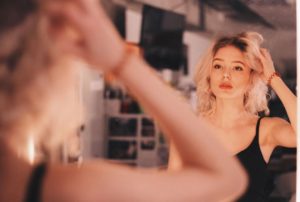 In a legal report from the FDA: 34 cosmetic companies were sued over the organic labels. According to a complaint filed in a Superior Court by the Center of Environmental Health, it listed 34 companies selling cosmetic products, in one state, that are labeled as organic and yet they do not contain 17% or more organic ingredients.
Based on ingredient statements, some of the products didn't contain any organic ingredients at all. Just a reminder, don't believe everything you read. I want to live and be healthy while doing it. THE CANCER STATISTICS SHOW MANY PEOPLE ARE COUNTING CALORIES BUT NOT ENOUGH ARE COUNTING CHEMICALS!!
If you want to know about healthy skin care, ask us for information!