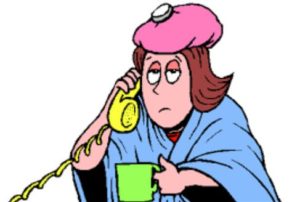 Many of you know we have something special we use if we feel we're coming down with something.  It has really made a difference for us and clients.
Here's someone who just tried it a couple weeks ago and it made a big difference for her!
Hello!
In the morning, the third week of November-a couple weeks ago, I started feeling awful. I got a bad sore throat and knew I was coming down with something and was crashing.
This could not happen! Thanksgiving was coming and I COULD NOT BE SICK!
I tried the "blaster" plan right away that day and took it several times during the day.
The next morning, I couldn't believe how much better I felt. Over the next two days it was totally gone and never came back. I was amazed!
I'm now a believer in doing this and have recommended it to others in my family!
Thank you Areawide Wellness!
Carol
From us: We told you! It really works!  What a great blessing to not have the family Thanksgiving gathering ruined.  One more thing to be
Thankful for!   If you'd like to know how to do this, give us a call.  We're glad to share!