It's the time of year where we reflect on how things went last year and what we want to improve.  We make our New Year's Resolutions for better health.  We're here to help!
As I've said many times, all disease has only two causes: nutrient levels go down and toxicity levels go up.  To repair cell damage one of the things you want to do is eliminate toxins.  When we don't detoxify, we slowly stockpile toxins in our bodies.  When the load gets too high we have symptoms and disease comes.  Diet and environment make up 95% of the cause of cancer and other diseases.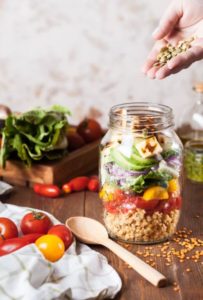 Starting Monday, February 5th we will be doing another round of the week of cleansing we call "7-Day Jump Start Cleanse".  It's simple, you will have guidelines to follow and help from us with videos, and daily information on a private facebook group.  Let's start the new year right with jump starting our health for 2018!  Get in touch if you want to be involved and we'll give you more details.  If you have friends who would like to join in, let us know.  Great time for them to get started on the road to better health and jump start any weight loss goals!